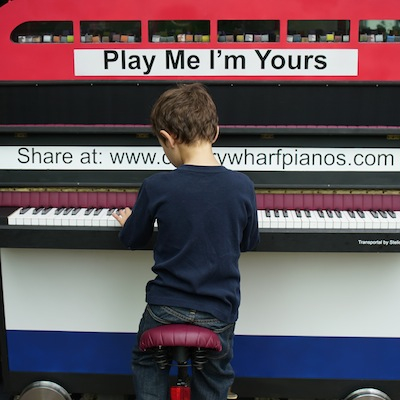 Interview: Latvijas Radio 1.
I have been interviewed by Anda Buševica of Latvian Radio 1 about my work, Transportal, and the Play Me I'm Yours project at Canary Wharf, London. The radio show will be aired on October 3rd at 3:05pm local time. If you've missed it, a recording of this broadcast can be found on LR1 webpage link above.
Transportal is a large-scale, interactive installation which has transformed an actual upright piano into an assemblage of different means of transport. It is currently being exhibted at Canary Wharf's Crossrail Station in London, as part of the Play Me I'm Yours project. The project is commissioned by Canary Wharf Group PLC and it is being curated by Cara Jean Flynn.