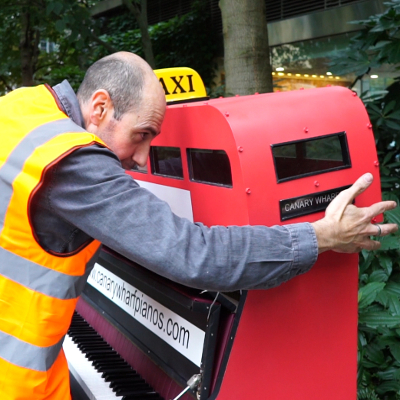 Commission: Play Me, I'm Yours – Transportal – Kinetic Sculpture.
Transportal, my kinetic sculpture for the Play Me, I'm Yours project has been installed at Canada Square Park in Canary Wharf (E14 5AH). Follow the links above and click on a piano location to post and/or view films, photos, and comments on our pianos!
Update: Due to adverse weather, Transportal has been relocated to Canary Wharf Crossrail Station, West End Lobby, 1st Floor.