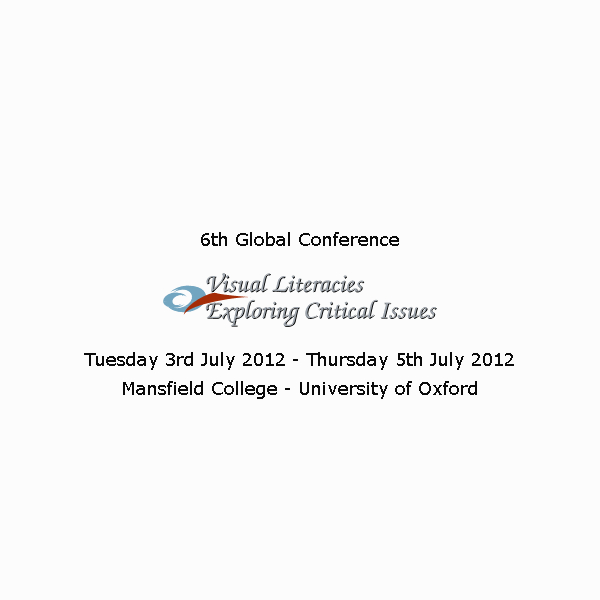 6th Global Conference
I will be presenting a paper at the 6th Global Conference, Visual Literacies: Exploring critical issues, Oxford, from Tuesday 3rd July-Thursday 5th July. This inter-disciplinary and multi-disciplinary conference seeks to examine and explore issues surrounding visual literacy in regard to theory and praxis. Perspectives will be presented from those engaged in fields such as education, visual arts, fine arts, literature, philosophy, psychology, critical theory and theology.
The conference is part of the 'At the Interface' series of research projects run by ID.Net. It aims to bring together people from different areas and interests to share ideas and explore various discussions which are innovative and challenging. All papers accepted for and presented at this conference will be eligible for publication in an ISBN eBook. Selected papers may be invited to go forward for development into 20-25 page chapters for publication in a themed dialogic ISBN hard copy volume.